Presentation of the Gas Vaporizer for Oxalic Acid

Explore all the Benefits of Gas Vaporizer

Our gas vaporizer is a carefully and thoughtfully designed product that offers a number of benefits for the beekeepers.
A Product that Adapts to the Needs of Beekeepers
Gas Vaporizer was designed by experienced beekeepers who have been using their extensive practical experience throughout the production process. This means that our Gas Vaporizer is fully adapted to the needs of beekeepers, so that it can make their work easier and thus save a lot of precious time.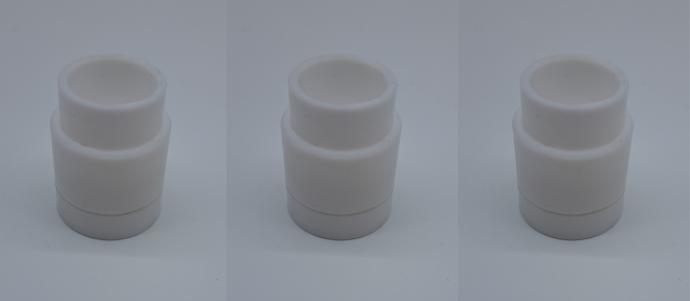 Three dosing caps for uninterrupted work

Three dosing caps, included in the kit, guarantee that you can continue the sublimation process without waiting or risking burns.
One cap is always available for sublimation, and in the meantime, one of the caps can be filled with oxalic acid and the other one can cool down so that it can be used again.

Flexible tube guarantees easy access to the beehive entrance

The flexible tube that is included in the kit guarantees easy access to the beehive entrance. This enables quicker, easier and more precise sublimation process.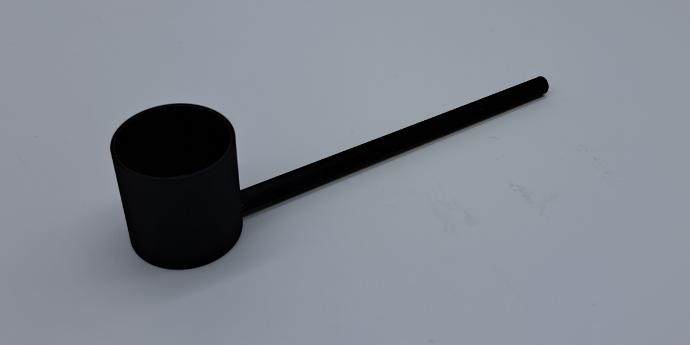 A spoon for simple and precise dosing

Precise dosing is extremely important when it comes to oxalic acid sublimation. The spoon included in the kit enables you to easily and safely measure out just the right amount of oxalic acid. At the same time, the spoon can also be used to clean the exhaust tube.

Carefully designed and manufactured for superb quality and impeccable functioning
Gas Vaporizer is made with top-quality materials and with the use of the most advanced technologies, so it boasts superb quality and impeccable functioning.

Advanced and precise design and production
Vaporizer has been designed using advanced 3D mechanical design tools and manufactured on extremely precise computer-controlled tools.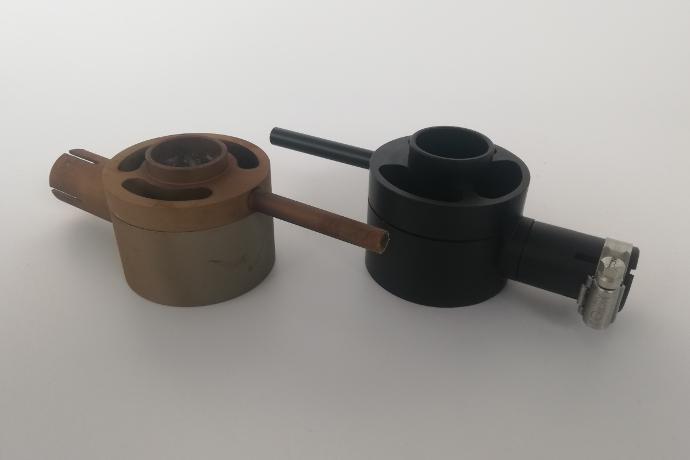 Change of colour of the vaporizer

The vaporizer is made with aluminium and anodised in black.
Anodising is a process that changes the top layer of aluminium into an oxide layer, which guarantees excellent protection against corrosion, wear and tear as well as acids. This prevents the surface from melting during the heating process and also prevents release of smells that usually happens with classic colours at such high temperatures.
Because of this, the vaporizer will change its colour from black to brown-gold during the first use. This is expected and doesn't mean that anything is wrong with your vaporizer.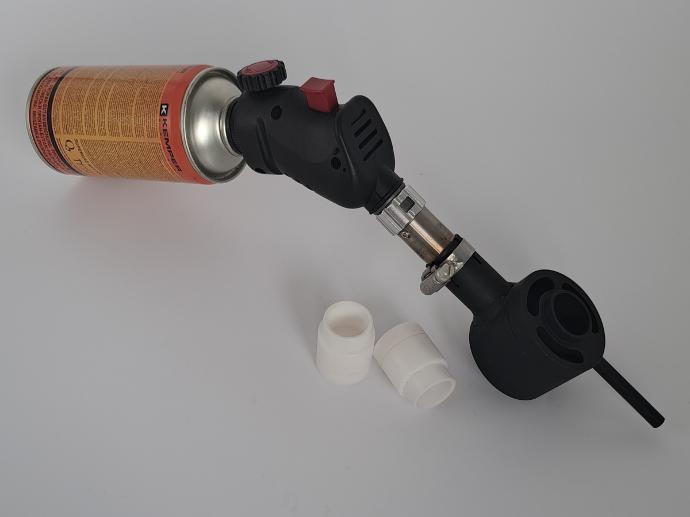 Perfect combination with the Kemper blow torch

The gas vaporizer has been designed for use with blow torches with nozzle diameter of 21.2mm. It has been tested with the Kemper 1060 blow torch that offers the following features:
• piezo ignition system that guarantees safe and handy ignition,
• ergonomically designed handle that enables a comfortable hand position during the sublimation process,
• nozzle to regulate the air flow and thus the intensity of the flame.

We recommend that you use your gas vaporizer with the Kemper 1060 blow torch.

However, the gas vaporizer is suitable for use with other types of blow torches as well, as long as the diameter of the nozzle is correct (21.2mm).

Easy Access to Replacement Cartridges

The blow torch uses gas cartridges with a screw thread, which guarantees easy and safe attachment of the head onto the cartridge. The cartridges contain a mixture of gases butane and propane, which guarantees perfect functioning of the blow torch even with lower outside temperatures.
Replacement cartridges are easily accessible, as they can be purchased in number of stores, and you can always order them in our online store and have them delivered directly to your address.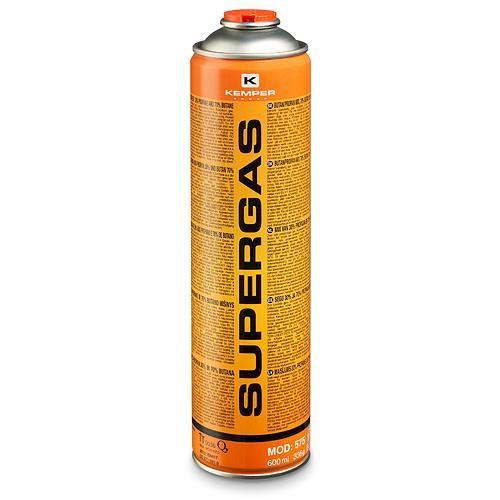 Watch Review Video From Our Beekeping Friends
Watch Review Video From Our Beekeping Friends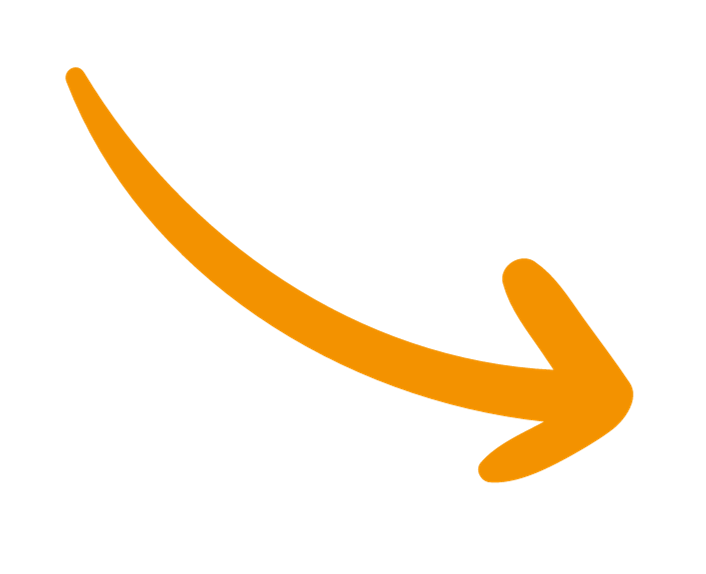 Order your Gas Vaporizer for Oxalic Acid now!
Your Dynamic Snippet will be displayed here... This message is displayed because you did not provided both a filter and a template to use.